Take a stroll around my sister Anika's magical Jurassic garden, where all is not as it seems!
"This is a banana tree, and these are baby bananas growing"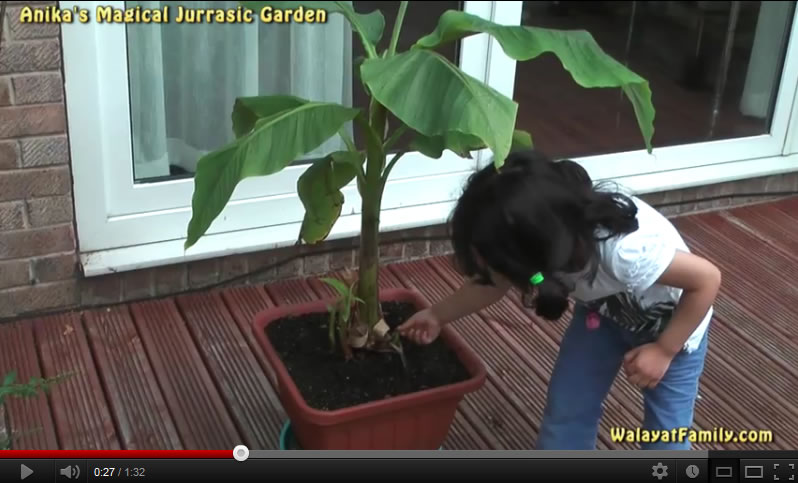 "and these are fruit trees"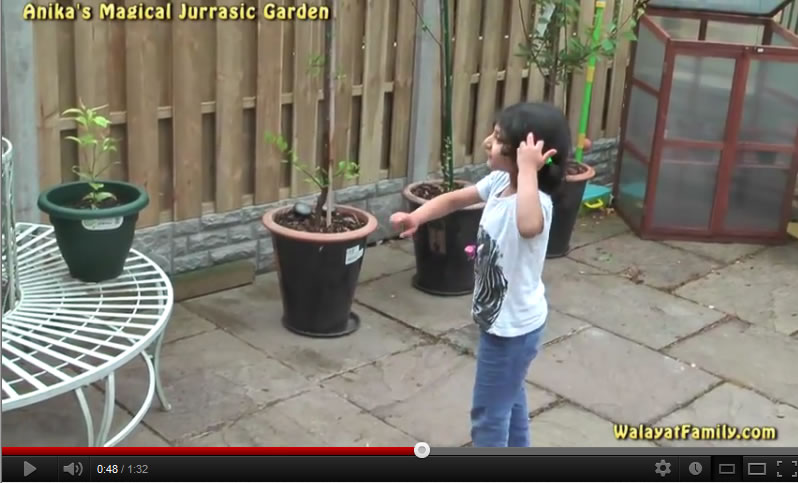 "And that is a orb floating in the sky"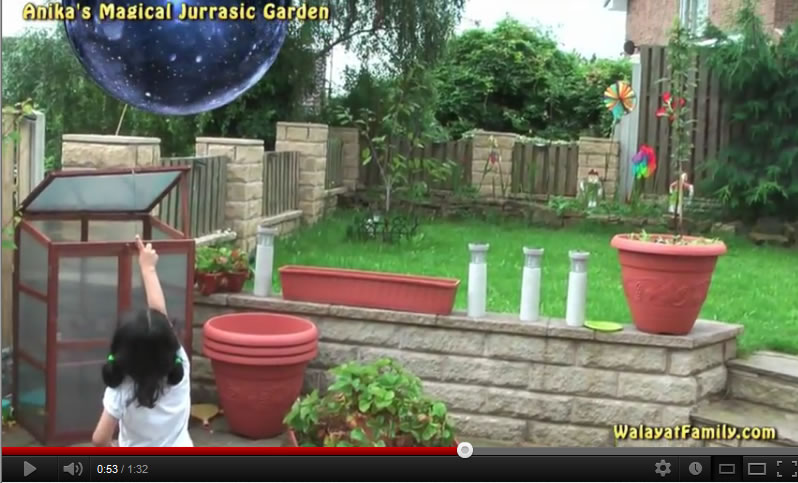 "Now come and see my pet dragon"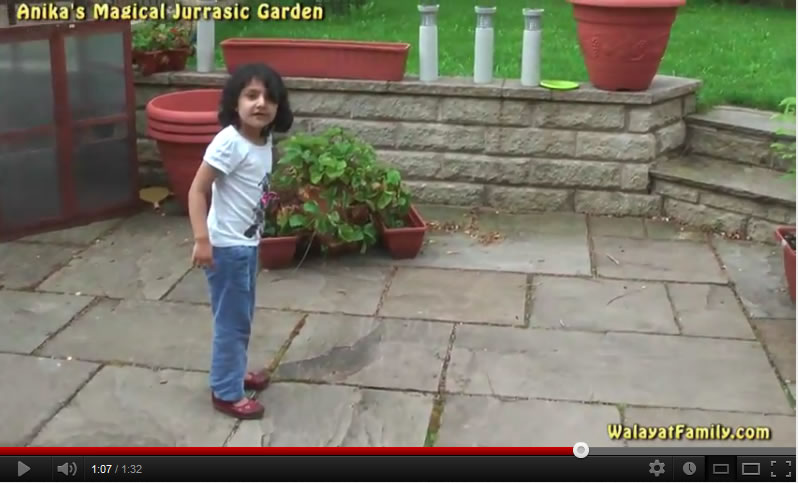 Warning – Do not try this at home, dinasaurs do not make good pets!
By Adnaan Walayat
Copyright 2012 Walayat Family – All Rights Reserved
Write a comment
You need to login to post comments!