Me and Sami have been busy all summer practicing our Super Hero skills, in this video I use the force to generate and then share with Sami a charged lightening field, which is a must have weapon and defense.
Here, I generate the lightening field.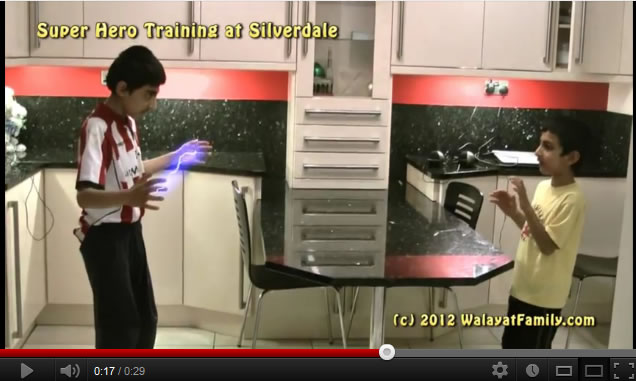 Sami wants me to share my power with him.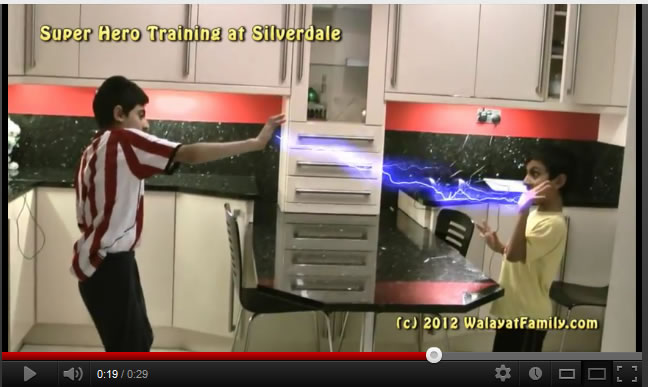 But its too much for little Sami and he is forced to give the power back to me.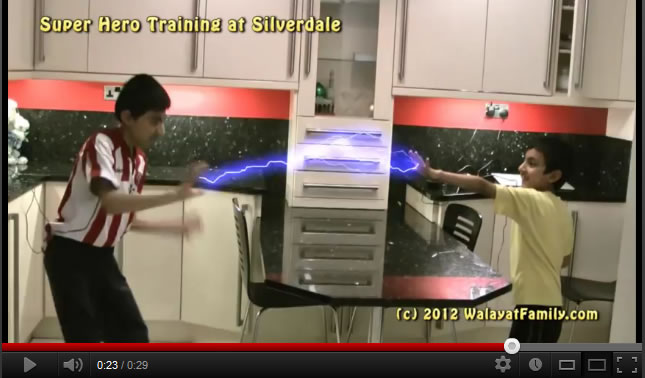 Warning – Don't try this at home as super powers cam be very dangerous!
By Adnaan Walayat
Copyright 2012 Walayat Family – All Rights Reserved
Write a comment
You need to login to post comments!